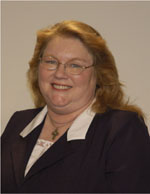 Beverly L. Adams-Gordon is an internationally known speaker and author. Honored in 1996 as Writer of the Year by the American Christian Writers Association, she has written over 500 magazine and newspaper articles and seven educational books. Mrs. Adams-Gordon conducts teacher in-service programs and workshops on a variety of educational topics. She is a popular speaker at home education conferences throughout the United States and Canada.
Beverly's background in engineering, classroom teaching, and home schooling make her a uniquely qualified educational writer and speaker. She has taught preschool, kindergarten, first grade, multi-age third through sixth grade, as well as high school level science classes.
During the 1987-88 school year, Beverly and her husband John began home schooling their two oldest daughters, Amelia and Angelia. After being home educated through their Junior and Senior High School years, both girls have gone on to higher education and vocations. The Gordons' youngest daughter, Merina, began Kindergarten at home in September, 1999. Merina is now 16 years old and doing (mostly) 10th grade work at home. She has grown up an active participant in our business.
You may view a list and description of some of Beverly's workshops and seminars. For more information or a speaker's kit, which includes a sample tape of Beverly speaking, have your seminar coordinator call Castlemoyle Books (toll free) at 1-888-773-5586 or email her at beverly@castlemoyle.com.